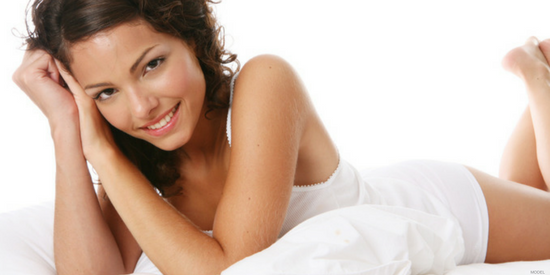 4 Things You Should Know About ThermiVa®
4 Things You Should Know About ThermiVa®
Women considering vaginal rejuvenation at my Honolulu practice have a variety of concerns that lead them to schedule a consultation. Some feel self-conscious about the appearance of their vaginas, while others say they've lost sensitivity and don't enjoy intimacy with their partners as much as they used to.
ThermiVa is a nonsurgical tissue-tightening treatment approved by the FDA. It doesn't require any anesthesia and involves little to no discomfort or downtime. You can resume your normal daily activities after the treatment, which involves using a hand-held wand that emits radiofrequency energy. Since it's a relatively new procedure, I still hear quite a few questions about ThermiVa during consultations with my patients.
Here are 4 things that patients thinking about vaginal rejuvenation should know about ThermiVa:
1. It's not just about the sex.
ThermiVa can improve women's sex lives, and that's one of the primary reasons patients get the treatment. But ThermiVa can address other concerns, as well. For example, many women experience incontinence after having children, which can be an uncomfortable and embarrassing condition. ThermiVa is a safe and effective treatment for incontinence. It can also reduce excess scar tissue, for women who are self-conscious about the appearance of their vaginas. ThermiVa can be used for both the vaginal area and labia majora. Over time, the treatment will continuously tighten stretched or loose tissue in those areas.
2. It actually boosts collagen.
ThermiVa uses radiofrequency (RF) energy to heat both internal and external vaginal tissues, stimulating the production of new collagen. This is the same technology used for tightening the skin in other areas of the body and face. Collagen growth helps tighten the vagina, which often becomes lax after having children, or simply due to aging.
3. How soon after childbirth can I have ThermiVa treatments?
If you delivered vaginally and experienced no complications, I believe 6 weeks is enough time for any injury to heal. Because it's a nonsurgical procedure, ThermiVa can be performed sooner after giving birth than an invasive procedure such as labiaplasty.
4. There are options.
Even though ThermiVa is an increasingly popular treatment for vaginal rejuvenation — because it's nonsurgical and requires virtually no downtime — it may not be the right approach for everyone. Labiaplasty is a surgical procedure that may be better suited for patients who are primarily concerned with the external appearance of their vaginas.
A ThermiVa treatment takes about 30 minutes, and most patients need 3 treatments scheduled a month apart to get the maximum benefit from the procedure.