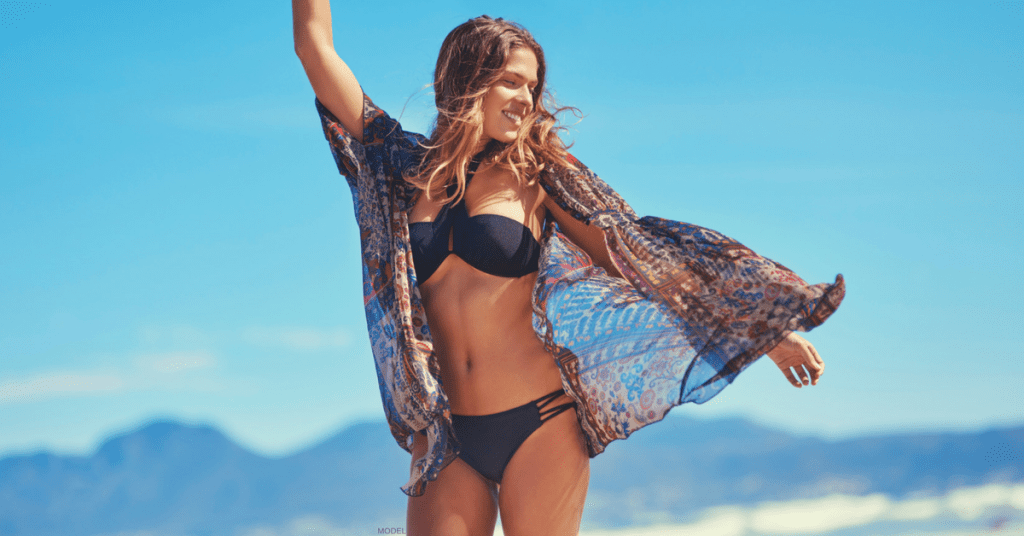 Body Contouring: Making Sense of Liposuction, Thigh Lift, Tummy Tuck
Body Contouring: Making Sense of Liposuction, Thigh Lift, Tummy Tuck
Among our plastic surgery patients here in Honolulu, body contouring procedures always garner a lot of questions. Even beyond patient concerns about recovery time and the surgery itself, the first question is often much simpler: How do I know what I need? There's a veritable alphabet soup of options today, but let's focus on a few procedures that target the lower body and the midsection.
Thigh lift or liposuction?
Having lean, long legs is a common desire among women — and while there is nothing that can be done to lengthen the legs (short of wearing high heels), the leanness of the legs is something that can be accomplished. Many women achieve the leaner legs they desire through exercise and diet. For those who've lost a significant amount of weight, however, the "lean" may be achieved, but is hidden by excess, loose, hanging skin that was unable to adjust to the weight loss due to loss of elasticity. For other women, getting to "lean" may be more difficult or impossible to achieve through diet and exercise alone due to genetic pre-disposition. For either of these cases, some patients need a thigh lift, with or without liposuction at our Honolulu practice.
Thighplasty, or thigh lift surgery, is a procedure in which excess skin is removed from the upper portion of the legs. In cases in which excess fat also needs to be removed, liposuction may be done in conjunction with the thigh lift procedure. It is common for other body contouring procedures to be performed with a thigh lift, as well, such as a buttock lift or tummy tuck.
What about tummy tuck?
Abdominoplasty, or tummy tuck, offers Honolulu patients a way to dramatically transform their midsections. What distinguishes it from liposuction is its primary goals: Whereas liposuction removes excess fat, a tummy tuck both removes excess skin in the abdomen and repairs the muscles and fascia of the abdominal wall. These goals are often complementary, which is why the procedures are often paired.
Tummy tuck becomes a necessary procedure when the skin in the abdomen loses its elasticity. This can happen as a result of pregnancy or after a significant fluctuation in a patient's weight. Pregnancy also often stretches the muscles of the abdominal wall beyond their ability to naturally repair themselves. This is called diastasis recti, and a tummy tuck will address it at the same time.
If you are interested in body contouring and learn more about what's possible, contact our office to request your confidential consultation with Dr. Ching. We'll explore whether surgery is the right approach for you.