Board-certified plastic surgeon Dr. Shim Ching uses a variety of fractional lasers, including the Cynosure® Icon Fractional 1540, to provide a wide range of skin rejuvenating benefits such as evening out skin coloring, smoothing away wrinkles, and reducing the appearance of stretch marks and certain scars. Dr. Ching performs these advanced laser skin resurfacing treatments in the comfort of his Honolulu, Hawaii, facility.
To find out how laser skin resurfacing can renew your look and your confidence, request a consultation with Dr. Ching using his online form or call our office to schedule an appointment.
Laser Resurfacing Before & After Photos
Keep in mind that each patient is unique and your results may vary.
What are the benefits
of laser skin treatments?
Fractional laser skin treatments are safe and effective for softening or eliminating many conditions, including:
Age spots and sun spots
Skin discoloration
Wrinkles around the eyes including crow's feet
Acne scars
Surgical scars
Melasma (also known as chloasma or mask of pregnancy)
Stretch marks (striae distensae)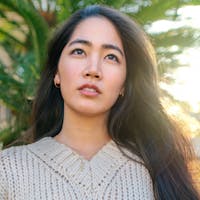 Do these laser treatments
really work for stretch marks?
The 1540 Fractional laser was the first fractional laser cleared by the FDA for treatment of stretch marks (striae). Studies have found that this laser achieved an average improvement of 51% to 75% in the appearance of patients' stretch marks. Dr. Ching's use of this laser is consistent with his desire to offer his patients the latest technology for the best results.
What are laser skin
resurfacing treatments like?
Dr. Ching performs laser skin treatments using a topical numbing cream that is applied about an hour in advance. Once the skin is numb, the handpiece is smoothed across the skin as the laser energy is released in quick pulses.
Patients typically feel a mild snapping sensation. The treatment time varies with the size and number of areas treated but is typically an hour. Many patients make the most of their visit by combining skin resurfacing with other minimally invasive procedures such as laser hair removal or BOTOX® Cosmetic injections.
What can I expect during recovery after laser skin resurfacing?
Because the entire surface of the skin is not treated, patients experience little to no downtime afterward. There is some mild redness and swelling for the first few days. Healing time is significantly shorter than with previous laser treatments, allowing patients to return to their daily routines almost immediately.
How many treatments will I need?
Depending on the conditions being treated, a series of 3 to 5 treatments spaced 4 to 6 weeks apart is usually required for optimal results. Stretch marks and thicker scars typically require more treatments than brown spots and fine wrinkles.
Directions for our fly-in patients
Dr. Shim Ching's exceptional qualifications and results draw patients to his Honolulu plastic surgery practice from across the Hawaiian Islands including Maui, Kauai, and the Big Island. Select a location for driving directions to our practice.