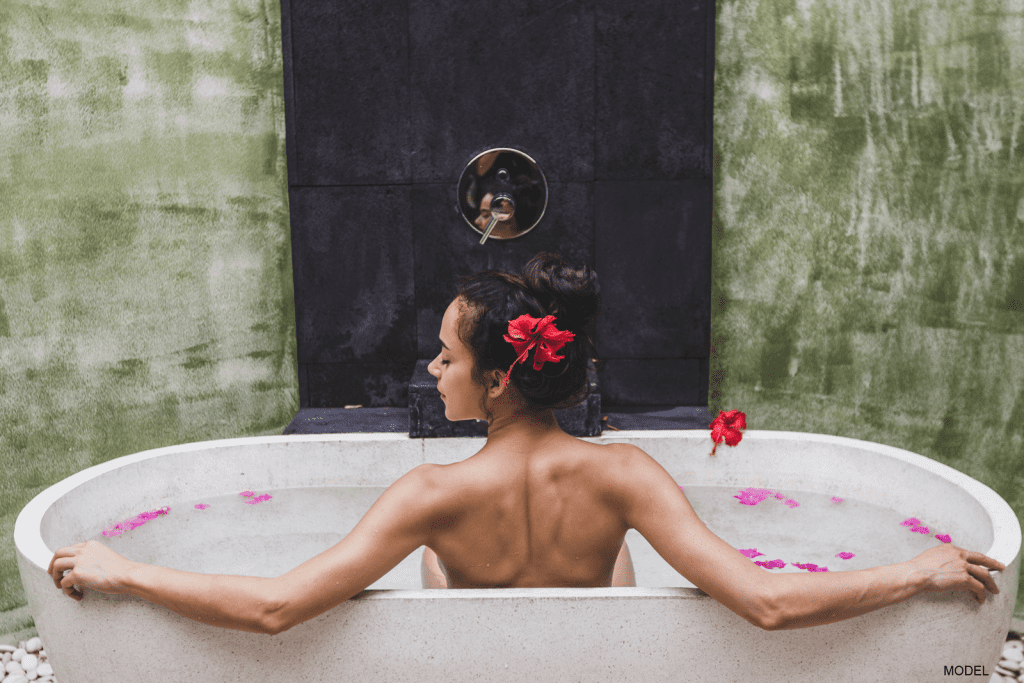 Your Guide to ThermiVa®
Your Guide to ThermiVa®
One of the most exciting cosmetic advancements at our plastic surgery practice is ThermiVa in Honolulu, Hawaii. ThermiVa is a vaginal rejuvenation procedure that helps tighten, tone, and restore the vagina after childbirth, menopause, or aging.
What makes this treatment so unique is that it's completely nonsurgical, non-invasive, and pain-free. ThermiVa uses the same radiofrequency energy that has been used for years on the face and body to tighten and renew skin and tissue. But with ThermiVa, the results are more than cosmetic. This transformative procedure can help relieve gynecologic problems such as incontinence, vaginal laxity, orgasm dysfunction, and dryness.
If you have been wondering about this FDA-approved feminine rejuvenation treatment, read on. Below you'll find answers to frequently asked questions about ThermiVa at our Hawaii cosmetic surgery practice.
Frequently Asked Questions
Why would someone choose ThermiVa over vaginal surgery?
ThermiVa and surgical vaginal rejuvenation procedures like vaginoplasty can both provide muscle tightening and enhance the appearance of the vagina. However, ThermiVa also helps increase vaginal lubrication and stimulate collagen growth for ongoing vaginal comfort–2 improvements surgery can't accomplish.
ThermiVa is also much more convenient than surgery and has minor side effects. Unlike vaginoplasty, ThermiVa does not require anesthesia or numbing agents. And while surgery requires a few weeks of downtime, ThermiVa treatments have no recovery period, and there's no delay in sexual activity. The procedure is quick and painless and can usually be performed in 30 to 45 minutes.
Is it painful?
ThermiVa is unique from other nonsurgical vaginal rejuvenation treatments in that there's no pain and no risk of burning. Many of our patients say the treatment feels like a warm massage. The thermal-controlled radio frequency energy is delivered in a sustained, continuous way and set to your comfort level.
How long do the results last?
The results of ThermiVa can last 9 to 12 months.
Is there a recommended number of treatments?
A series of 3 treatments performed monthly is recommended for first-time ThermiVa clients. Once you have had these initial treatments, maintenance procedures can be performed every 6 to 12 months.
Who should not have ThermiVa?
There are some situations in which ThermiVa is not recommended. ThermiVa might not be right for you if:
You are pregnant
You have an active sexually transmitted infection
You have a history of urinary tract infections
You have a medical device (such as a pacemaker) that would be affected by radiofrequency energy
You have had an abnormal pap smear within the last 2 years
You have pelvic floor or vaginal prolapse
You have an active lesion or cancer
Can ThermiVa be used if contraception such as an IUD is in place?
Yes. ThermiVa can safely be used in women who have an IUD.
How soon can I have ThermiVa after childbirth?
If you have recently given birth, it's best to wait at least 6 weeks after delivery before having ThermiVa. This will ensure your body has adequate time to heal.
What side effects should I expect?
ThermiVa has very minimal side effects. You may notice some redness or swelling after your treatment, which should resolve in a few hours or days. Some women also experience light spotting or cramping but this is usually mild and temporary.
To learn more about ThermiVa, including how the procedure is performed and what to expect, read our previous blog post.
To find out more, request a consultation online or call our office at (808) 207-7345.