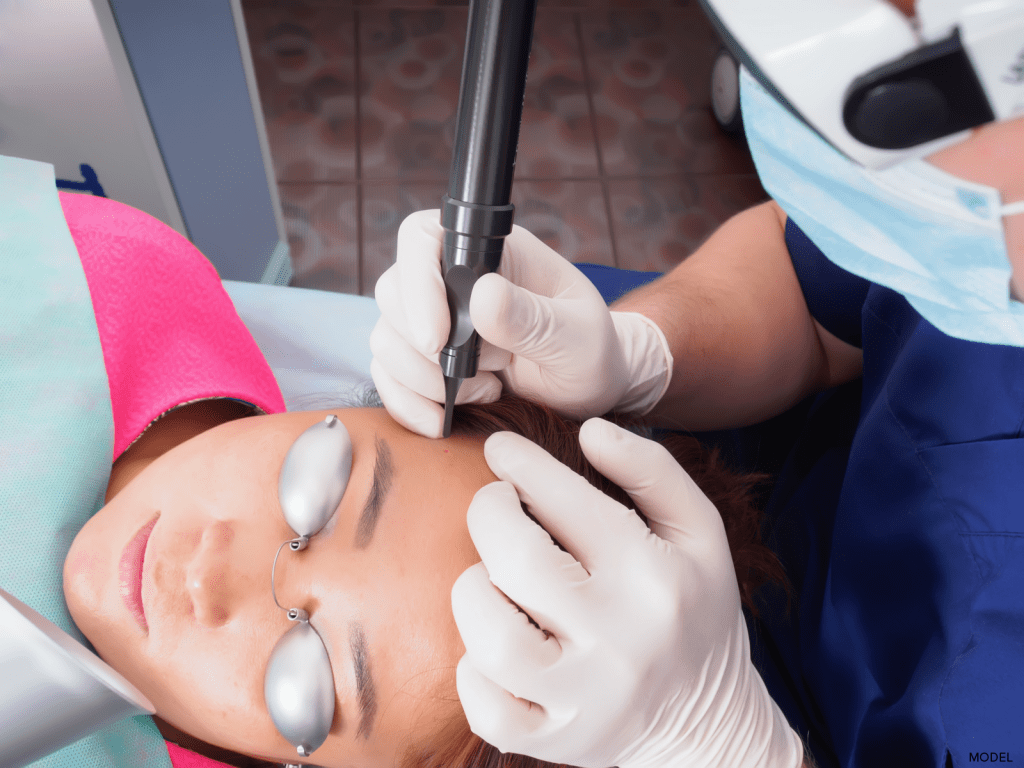 Why We Love Nonsurgical Laser Treatments
Why We Love Nonsurgical Laser Treatments
Laser technology has become increasingly popular in aesthetic medicine. Today, lasers can be used for everything from laser lipo to laser hair removal in Hawaii. Lasers are an attractive option for people who want to improve their skin or body without a lot of downtime. Because lasers offer a nonsurgical approach, they are a convenient and discreet way to improve your appearance.
At my practice, I use lasers for many different conditions. Some of the most popular laser treatments at my practice include:
Laser hair removal: Laser hair removal uses intense bursts of laser energy to damage the hair follicle, which prevents new hair from growing. Laser hair removal can be performed comfortably with no numbing agents and completed in about 1 hour or less (depending on the size of the area treated).
Laser tattoo removal: At my Honolulu practice, I perform laser tattoo removal using high-intensity light energy. This light energy is delivered at specific wavelengths to help scatter ink pigment and make tattoos less visible. I use the PicoSure® laser because it can be used on most skin types and ink colors, and I find it provides the most effective results.
Laser skin resurfacing: Laser skin resurfacing is a treatment to reduce the look of imperfections on the skin. I use laser skin resurfacing to reduce wrinkles, tighten the skin, improve skin tone and texture, reduce sun damage, and improve the look of scars. Laser skin resurfacing makes your skin look brighter, healthier, and more youthful.
Intense Pulsed Light vs. Lasers
Many people get confused about the difference between lasers and intense pulsed light, or IPL. While both lasers and IPL can treat some of the same conditions—such as wrinkles, age spots, hair removal, and more—they produce different kinds of light energy.
IPL treatments like a photofacial use broad-spectrum light (think of it as all the colors of the rainbow). Because this light is very bright and broad, your skin can absorb it at a variety of depths.
Lasers use a single wavelength of light (or one piece of the rainbow). This light is very focused and precise, and can be used to target specific cosmetic concerns very effectively.
I use both light and laser technology at my practice, depending on each client's specific needs. Deciding which is right for you will depend on your cosmetic goals and skin condition.
Other Uses for Lasers
Lasers aren't limited to treating skin conditions. In fact, lasers are also used for nonsurgical body contouring. SlimLipo® is a type of minimally invasive liposuction that uses laser technology to melt unwanted fat and tighten the skin. SlimLipo can be used on areas of stubborn fat, such as the hips, thighs, arms, stomach, back, neck, and more. Treatments take only 1 to 2 hours, and there's little downtime involved. Most people can return to their normal activities in about 1 or 2 days.
Safety and Effectiveness
With ongoing advancement in laser technology, lasers have become safer and more effective at providing longer-lasting results. Modern lasers give better results with fewer unwanted side effects and less downtime. They are also very versatile and can benefit all skin colors, types, and conditions. As breakthroughs in laser technology continue, we'll likely see even more benefits in the coming years.
To find out if laser treatment is right for you, request a consultation online or call our office at (808) 207-7345.