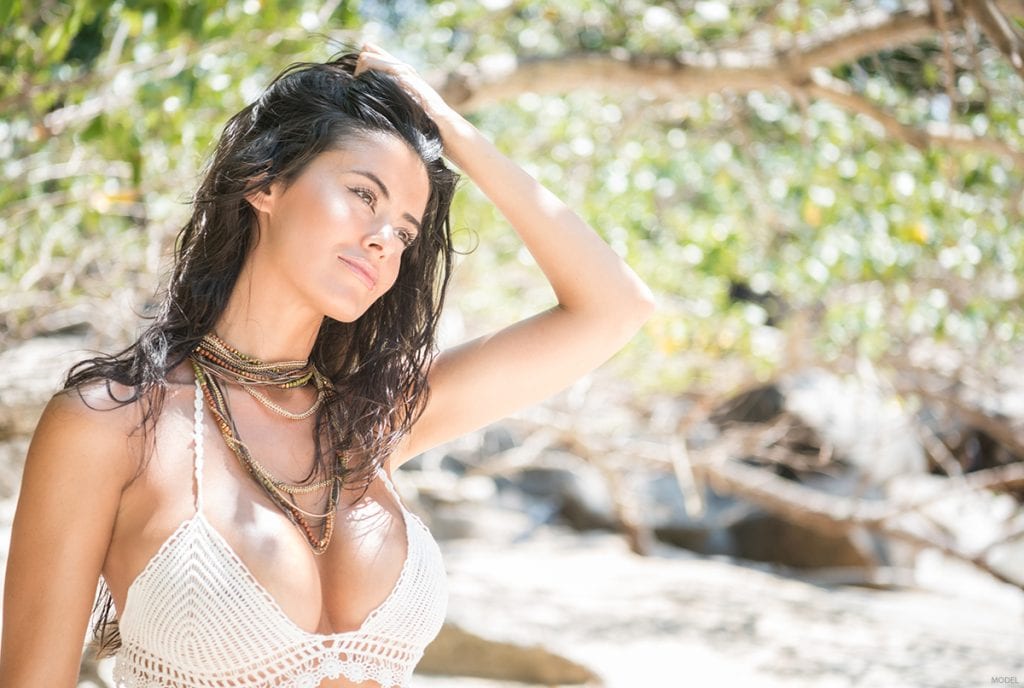 What Should I Look for in Breast Augmentation Before & After Photos?
What Should I Look for in Breast Augmentation Before & After Photos?
Looking through before-and-after photos is a critical part of choosing your plastic surgeon. Women who visit my practice for breast augmentation from Maui and beyond often say my photo gallery is the factor that drove them to schedule a consultation. What was it that they noticed, and how can you spot it as you look for your own breast surgeon?
In this blog post, I'll share a few criteria you should keep an eye out for as you browse potential surgeons' breast augmentation before-and-after photos.
Symmetry
Symmetry is an essential aspect of breast augmentation, but it is not always effectively achieved.
For women who have symmetrical breasts, the surgeon must maintain the symmetry by thoughtfully placing the implants in symmetrical positions. For women with asymmetrical breasts, the surgeon must carefully measure and select differently sized implants to create a balanced result.
As you browse through photos, check that existing breast symmetry was maintained in each case or that any asymmetry was thoughtfully addressed.
Proportion
Breast augmentation is not a one-size-fits-all procedure; it's personalized to flatter each woman's figure. You should see the customizable nature of the surgery reflected in a surgeon's gallery.
A skilled surgeon will work with each woman to select implants based on precise measurements and a trained aesthetic eye for creating an attractive, natural-looking size increase. Learn more about the process of choosing an implant size in our previous blog post.
Check that the results you see in photos are proportional and uniquely flattering to each woman's shape. Has the surgeon achieved a size increase that is noticeable but still balanced with the woman's body?
Body Type Variety
A photo gallery that showcases a diverse range of body types demonstrates that a surgeon has experience creating attractive results across many different shapes and can adapt his or her technique to flatter each person.
Look for before-and-after photos that feature a diverse range of body types. Make sure you see body types similar to yours.
Minimal Scarring
Scarring is inevitable after breast augmentation, but thoughtful surgeons will pay close attention to where they place incisions, typically disguising them in natural creases and closing them skillfully to minimize size and discoloration.
Some techniques allow surgeons to avoid placing a scar on the breast altogether. I am one of the few plastic surgeons in Hawaii to specialize in this "no scar on the breast" approach, which involves making the incisions in the underarms where they are well hidden.
If there are incisions on the breasts in the photos you see, it's a good sign if your eye is not instantly drawn to them but rather to the attractive results.
To see examples of the breast augmentation results you can expect at Asia Pacific Plastic Surgery, please visit our own before-and-after photo gallery.
If you would like to learn more about your options for breast augmentation near Maui, please contact us online or call (808) 585-8855.