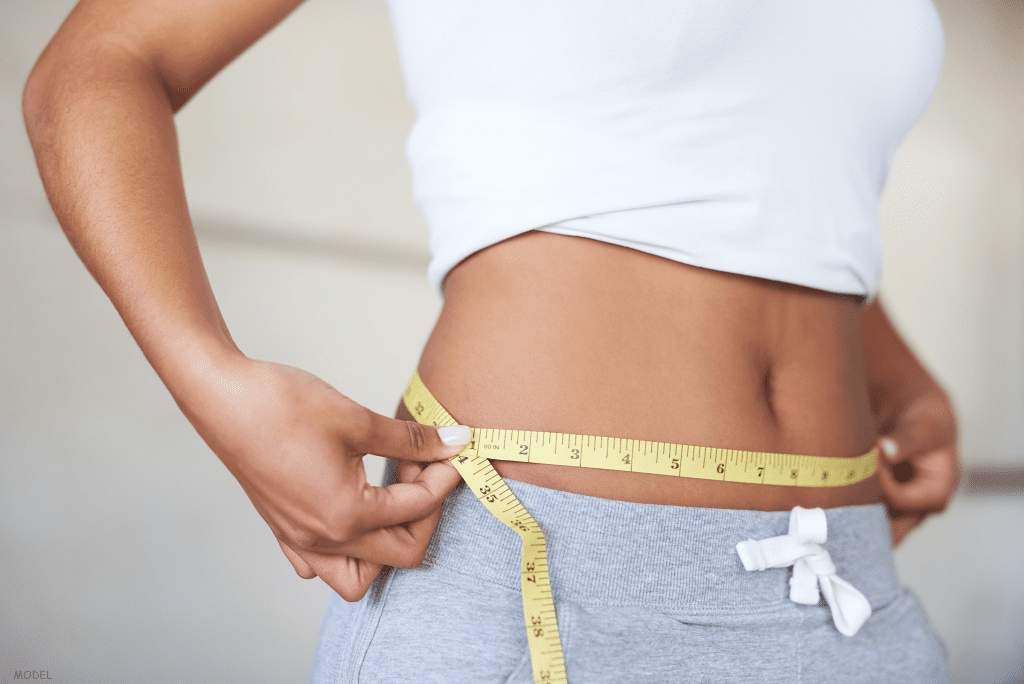 Weight Loss That Really Works
Weight Loss That Really Works
We now offer ORBERA® gastric balloons at our plastic surgery center in Honolulu. This innovative weight loss program is an effective option for patients who have plateaued using traditional weight loss methods.
What is ORBERA?
ORBERA is a gastric balloon made from soft silicone. A surgeon places the balloon in your stomach, which fills up part of the stomach and helps you feel less hungry, so you can more comfortably consume smaller portion sizes and lose weight. The device can help patients lose up to 3x the weight of traditional diet and exercise. After 6 months, the balloon is carefully removed, and you will continue following a specific weight loss program to optimize your results.
What makes this weight loss option different than others?
Other weight loss options fall short in comparison to ORBERA:
Diet & Exercise: Diets often leave people feeling hungry and unsatisfied after meals. ORBERA takes up space in your stomach to help you feel fuller, faster. Additionally, exercise can be difficult when you are overweight. Because ORBERA will be aiding your weight loss, working out will be less challenging.
Other Gastric Balloons: ORBERA has become the most popular gastric balloon in the world. No other FDA-approved gastric balloon has shown more weight loss during its U.S. clinical studies.
Surgery: ORBERA is non-surgical, non-invasive, not permanent, and does not require incisions. The initial procedure takes only about 20 minutes, and most patients go home the same day. Because there are no incisions, you don't have to worry about scars.
What makes a good candidate for ORBERA?
Candidates for ORBERA are adults with a body mass index (BMI) of 30 to 40. ORBERA is designed for people who have 20 to 75 pounds of excess weight. Additionally, candidates must be committed to changing their lifestyle and participating in a customized weight loss program. It's important to have a positive outlook and realistic expectations as well.
How does the procedure work?
Before the procedure, you are mildly sedated. We then insert the deflated balloon through your esophagus into your stomach. Following the insertion, we fill the balloon with a sterile saline solution until it is about the size of a grapefruit.
The balloon stays in your stomach for 6 months. During this time, we work with you to maximize the benefits of this revolutionary weight loss system. After the 6 months, we remove the balloon similarly to how it was inserted. After removal, we continue working together for the next 6 months to achieve your weight loss goals.
When will I see results?
Typically, patients see the most dramatic results within the first 6 months. You will continue to see results throughout the first year while you finish the program, and if you continue a healthy lifestyle you will be able to maintain your new figure.
Are there any risks?
Most patients do not experience any complications. However, within the first few days you may feel nausea, fullness, or gastric discomfort, but these symptoms typically resolve quickly. Additionally, it is important to schedule your removal procedure because leaving the balloon in your stomach for more than 6 months can be dangerous.
Can this procedure be combined with any other treatments?
Laser liposuction is popular with our Honolulu patients and is a good complementary treatment to the ORBERA gastric balloon. Laser liposuction is a targeted fat removal and skin tightening process that precisely treats specific areas of fat with a quick recovery time. Additionally, after major weight loss, many patients are left with loose, sagging skin. In this case, you can opt for one of our post-weight loss procedures to remove the excess skin so you can enjoy the maximum benefit of your weight loss efforts.
If you want to discuss ORBERA or other weight loss options, request a consultation online or call our office at (808) 207-7345.