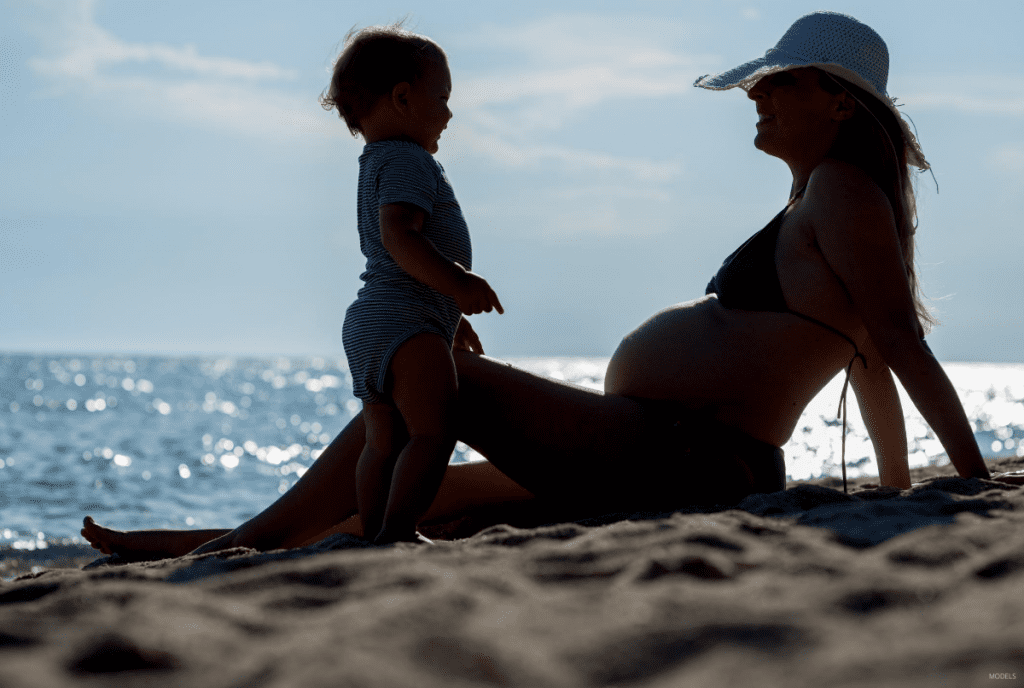 Mommy Makeover: Do it for Yourself
Mommy Makeover: Do it for Yourself
Having and raising children is the most rewarding experience of their lives for many women. It can also be the most physically challenging and transformational experience, and the toll taken on the body by pregnancy, childbirth, and breastfeeding can be significant. Many of my Mommy Makeover patients from throughout Hawaii say they don't have the confidence to wear bikinis at the beach because of those changes.
Some patients say they needed to sacrifice for their families and put off thinking about getting plastic surgery until their kids were older. But after seeing the results, virtually all of them say they shouldn't have waited so long. That's something to consider for anyone in a similar position because a Mommy Makeover does produce dramatic results and can restore a patient's confidence in her body.
Reasons for a Mommy Makeover
Some women who have children manage to lose their "baby fat" and have abdominal skin that retains enough elasticity that it shrinks back to their bodies' new contours. For many moms, however, exercise and dieting can't reverse the physical changes caused by pregnancy and breastfeeding. Excess abdominal skin or a "belly pooch" remain even though they are in tip-top shape. Sagging and deflated breasts will never regain their pre-pregnancy volume or shape without surgery.
Is Combining Procedures Safe?
A Mommy Makeover typically combines a tummy tuck, liposuction, and cosmetic breast surgery such as a breast augmentation for my Maui patients. When performed by an experienced, board-certified plastic surgeon, these procedures can safely be completed without having the patient under a general anesthetic for too long. Safety is always my priority, and I create custom surgical plans that minimize the risk of potential complications.
One of the primary benefits of a Mommy Makeover is that the patient only has to plan for a single recovery period, which is especially attractive if she has younger children at home.
Mommy Makeover Procedures
Here's a brief description of the surgical procedures that are most commonly associated with a Mommy Makeover:
Tummy tuck: Excess, wrinkled abdominal skin and a belly pooch caused by separated stomach muscles are the primary reasons women want plastic surgery after having children. The procedure involves making a horizontal incision from hip-to-hip just above the pubic area, along with one around the navel. The flatter stomach that results is completely worth it, according to patients.
Liposuction: Many patients have pockets of excess fat in the midsection, and liposuction helps ensure that results of the tummy tuck appear smooth and even.
Breast augmentation: Some patients combine a breast lift with implants to restore the breasts' shape and volume. The patient featured in the Instagram post below just had breast augmentation with a "no-scar" procedure. I specialize in this technique, making incisions in the underarm area, which avoids a scar on the breast.
Each procedure is customized depending on the patient's aesthetic goals and her physical condition. You can see additional before-and-after photos of actual patients to view the types of results you can expect.
If you've been looking for a plastic surgeon to perform a Mommy Makeover, contact us using the online form to request a consultation or call us at (808) 585-8855 to schedule an appointment. Women who live on the outer islands can schedule a complimentary virtual consultation.