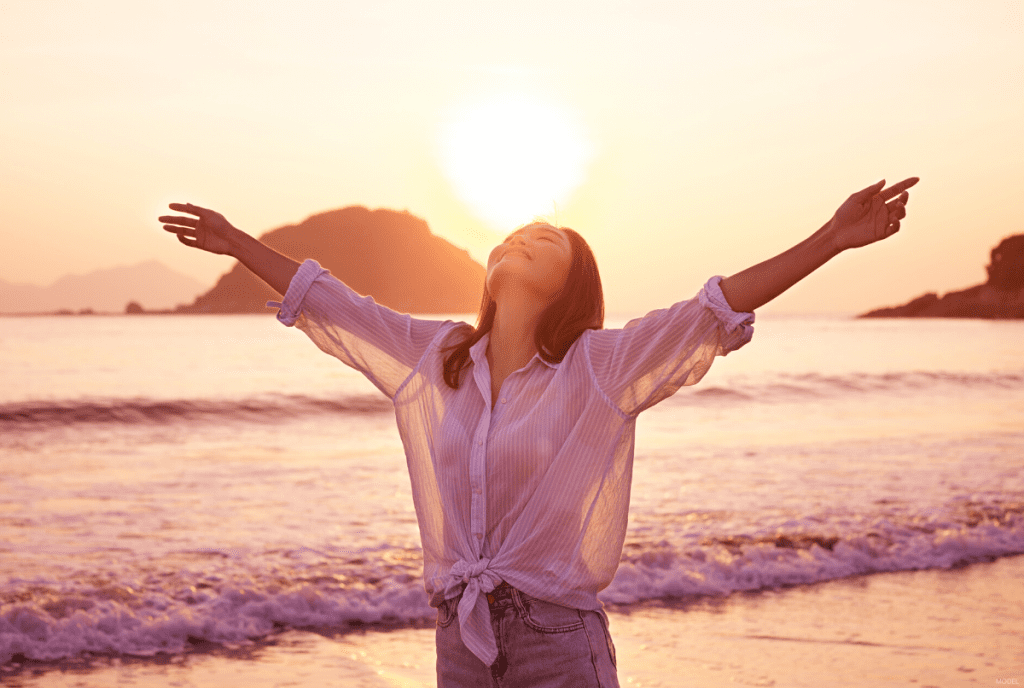 Breast Augmentation Revision: No Need to Worry
Breast Augmentation Revision: No Need to Worry
One of the most common questions asked by breast augmentation patients at our Hawaii practice is how long breast implants last. It's a reasonable concern because even though most patients are happy with the results of their procedure, most patients understand that breast implants won't last forever.
If you ask online about when you should replace implants, you'll probably read a lot of answers that suggest 10 years is the rule of thumb. That's really not true. There's no reason to replace your implants if you're happy with the way they look and feel. But when it does come time for breast implant revision surgery, it's important that you choose a surgeon—either your original surgeon or someone else—who is experienced performing this specific technique.
Choosing to Replace Breast Implants
Virtually all women with breast implants will have to either replace or remove them at some point in their lives. The reasons for undergoing implant revision surgery, however, vary quite a bit. Some patients elect to replace their implants for one reason or another, while other women have to replace implants because of complications or worn out implants.
Reasons for Implant Revision
Desire to "update" their appearance: We all change as we get older, including our aesthetic tastes and how we envision ourselves. A woman in her 40s who got breast implants in her early 20s may choose to replace them with smaller implants because she's at a different place in her life.
Upgrading to a newer generation of implants: A woman with saline implants, for example, may want to exchange them for cohesive silicone gel devices. Or a patient with older silicone gel implants can get more advanced products, filled with silicone gel that's more cohesive than the silicone in her current implants.
Combining revision surgery with a breast lift: Breasts with implants age just like other breasts and begin to sag as the skin loses elasticity and gravity pulls them down. Many women see a breast lift as the ideal time to also replace their implants.
A patient experiences complications: Though rare, complications following breast augmentation do occur. The most common concern is capsular contracture, a contraction of the scar tissue that naturally forms around the implant capsule, squeezing the implant. In moderate to severe cases, the breast can feel hard and appear misshaped. It can also be painful.
Changing implant size: Choosing the size of breast implants can be a bit stressful for patients who aren't exactly sure of their cosmetic goals. Sometimes women decide soon after undergoing breast augmentation that they want either bigger or smaller implants and choose to have another surgery. It's best to wait about a year, though, to ensure you're seeing the final results and to allow your body to heal fully.
In most cases, Dr. Ching uses the same incisions for implant revision surgery that were made during the augmentation procedure. Even though revision surgery is a common procedure, it can be more complicated than the original operation because of the presence of scar tissue and other factors. That's why you should ask surgeons if they're experienced performing this specific procedure. You can see Dr. Ching's work in our gallery of before-and-after photos showing his actual patients.
Because of Dr. Ching's extensive experience with breast augmentation revision, women come from Maui and other Hawaiian islands to his Honolulu practice for the procedure. If you're considering replacing or removing implants for whatever reason, you can contact us using the online form to request a personal consultation with Dr. Ching or call us at (808) 585-8855 to schedule an appointment.